Want an iPhone but can't wait for the UK release? Well as with anything if you are prepared to pay a premium to be the first among your friends to get an iPhone then the good news is they are available to buy in the UK today.
The bad news though is currently you won't be able to use all the features of the phone including making calls as they are all currently locked to the US service provider AT&T. It is possible to use the iPhone as an iPod and with a Wi-Fi connection as hackers have been working hard and have found ways to activate these services without the need of a service contract from AT&T.
I'm sure it is only a matter of time that hackers will have figured out a way to unlock all the features of the iPhone including the all important ability to use any service provider's sim card and phone facility and reports on the internet suggest this is only a matter of hours away.
So if you can't wait anymore and are prepared to take a risk of being able to get these fully unlocked or are happy with an expensive iPod with Wi-fi then below is a list of what is available to you today.
Apple iPhone 8GB
[CaRP] php_network_getaddresses: getaddrinfo failed: Name or service not known (0)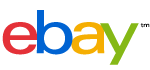 apple iphone 8gb
apple iphone 8gb
• Rose Gold Plated Apple iPhone 4 8gb – Rose Gold Crystal Edition – Black Unlocked
14 Jun 2012 at 10:56pm
£949.99
End Date: Sunday Jul-15-2012 0:01:51 BST
Buy It Now for only: £949.99
Buy it now | Add to watch list
• iPhone 3G 8GB Black on O2 with accessories + free warranty refurbished
18 Jun 2012 at 12:36pm
£909.99
End Date: Wednesday Jul-18-2012 13:36:53 BST
Buy It Now for only: £909.99
Buy it now | Add to watch list
• 3GS Touch screen panel + LCD display with 7 opening Tools for iPhone 3GS 8GB
14 Mar 2012 at 11:26am
£917.79
End Date: Thursday Jul-12-2012 12:31:32 BST
Buy It Now for only: £917.79
Buy it now | Add to watch list
• 4GS Touch screen panel replacement for iPhone 4 8GB 16GB New
23 Feb 2012 at 12:16pm
£907.99
End Date: Friday Jun-22-2012 13:21:18 BST
Buy It Now for only: £907.99
Buy it now | Add to watch list
• 4GS Touch screen replacement panel for iPhone 4GS 8GB 16GB New + 7 Tools
28 Feb 2012 at 12:54pm
£908.02
End Date: Wednesday Jun-27-2012 13:59:57 BST
Buy It Now for only: £908.02
Buy it now | Add to watch list
Related Posts